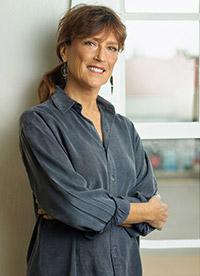 Dr. Carol Clark graduated from Trenton State College (now The College of New Jersey) in 1990 with a Master's degree in Counseling. She moved to Miami and, after attaining her license, became a Certified Addictions Professional through the Florida Certification Board.  She then attended the American Academy of Clinical Sexologists and the Institute for Advanced Study of Human Sexuality, thereby earning a doctoral degree and the right to the title of Sex Therapist. She is a Board Certified Sex Therapist through the American Association of Sex Educators, Counselors, and Therapists (AASECT), the American Board of Sexology (ABS), and the Therapist Certification Association (TCA). She taught Human Sexuality, Group Counseling, and Substance Abuse Counseling for 18 years at Carlos Albizu University in Miami and opened her own institutes of Addictions Therapy, Sex Therapy, and Transgender Care before launching the International Institute of Clinical Sexology. She is the author of Addict America: The Lost Connection, a valuable resource for both clinicians and the general public, as it explores the overall addictive manner in which we live our lives and how that disconnects us from ourselves, our relationships, and our spiritual lives.
Dr. Clark opened the Addiction Therapy Training Institute in 2008, the Sex Therapy Training Institute in 2009, the International Transgender Certification Association in 2012, and the International Institute of Clinical Sexology in 2016. She is the President of the Board of Advisors for the Therapist Certification Association, which certifies graduates of her programs, which also include Kink Conscious Therapy, Hypnotherapy and Sexuality, and Sex Offender Therapy.
Dr. Clark maintains a private practice, with specialties in Sex Addiction, Transgender, and Trauma.
Dr. Clark is the author of "Addict America: The Lost Connection" and "My Pocket Therapist: 12 Tools for Living in Connection.
A New Jersey native, she is a long-time resident of Miami with her husband and three dogs.
Carol L. Clark, Ph.D., LMHC, CAP
www.AddictAmerica.net
www.DrCarolClark.com
www.SexTherapyTrainingInstitute.com
www.youtube.com/DrCarolClark
www.clinicalsexologyPhD.org
305-891-1827
Find out more about Dr. Clark